VersaTile 3D Model Editor
2017-09-28
A simple 3D model editor based on simple quads and a sprite set.
Table of Contents
The simpler the modelling, the more capable I am. A project for people that are nervous when using blender.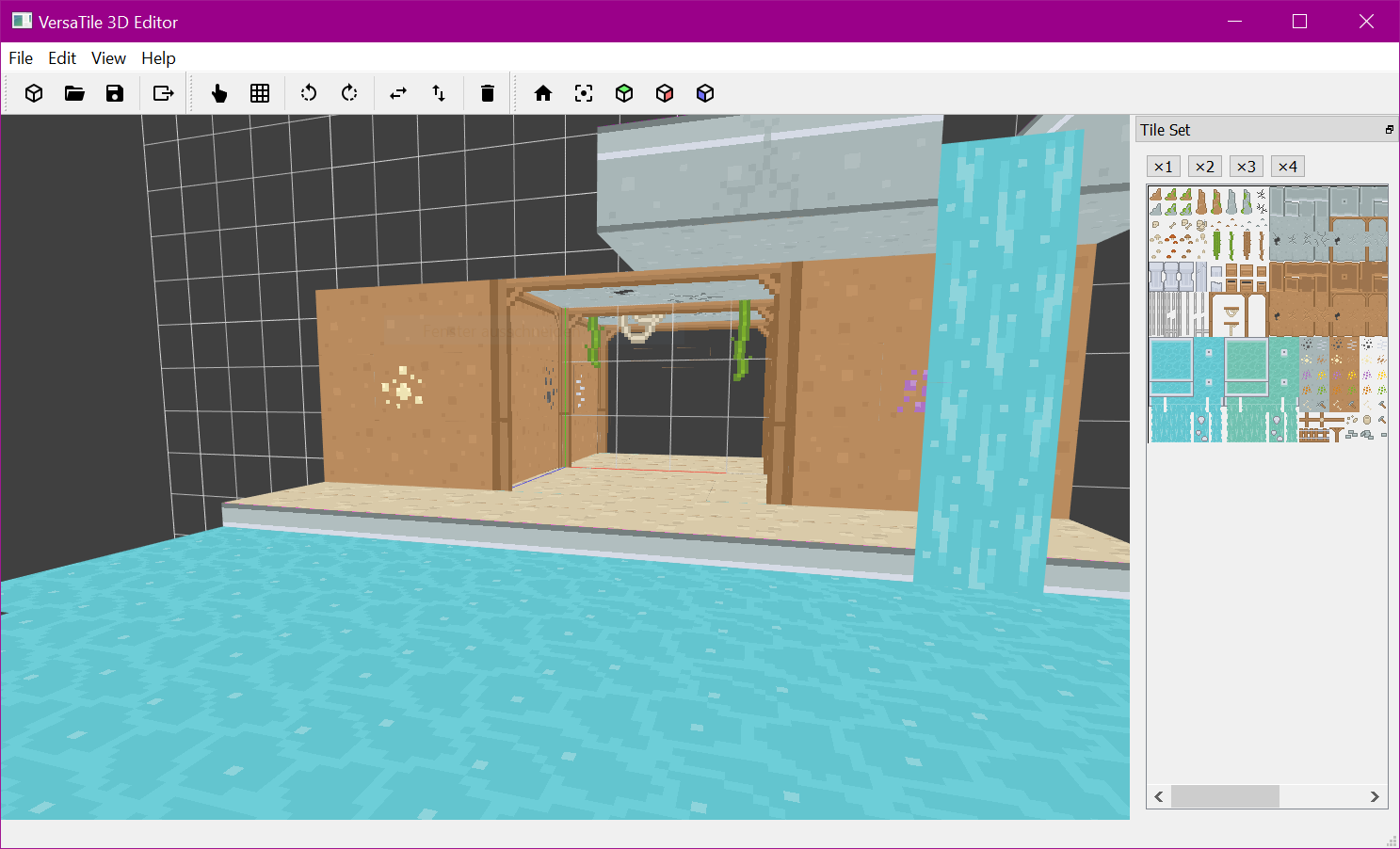 VersaTile is a simple 3D model editor that allows editing models based on tilesets.
Tiles can be placed on an axis-aligned plane and a model can be constructed this way.
Features
Model editing
Undo/redo
Vertex displacement
Post-placement edit (move/rotate/mirror/displace/…)
Export via Assimp
Usage
The editor is mainly controlled with the mouse. On the right hand side is a side bar that shows the models sprite sheet and allows the selection of sprites.
The center of the editor contains a 3D viewport that shows the model and allows editing.
Credits
Thanks for each Crocotile3D and Sprytile for inspiring me to create VersaTile!
Also thanks to kenney.nl for delivering our default tile set! It suits this editor very much.
More Screenshots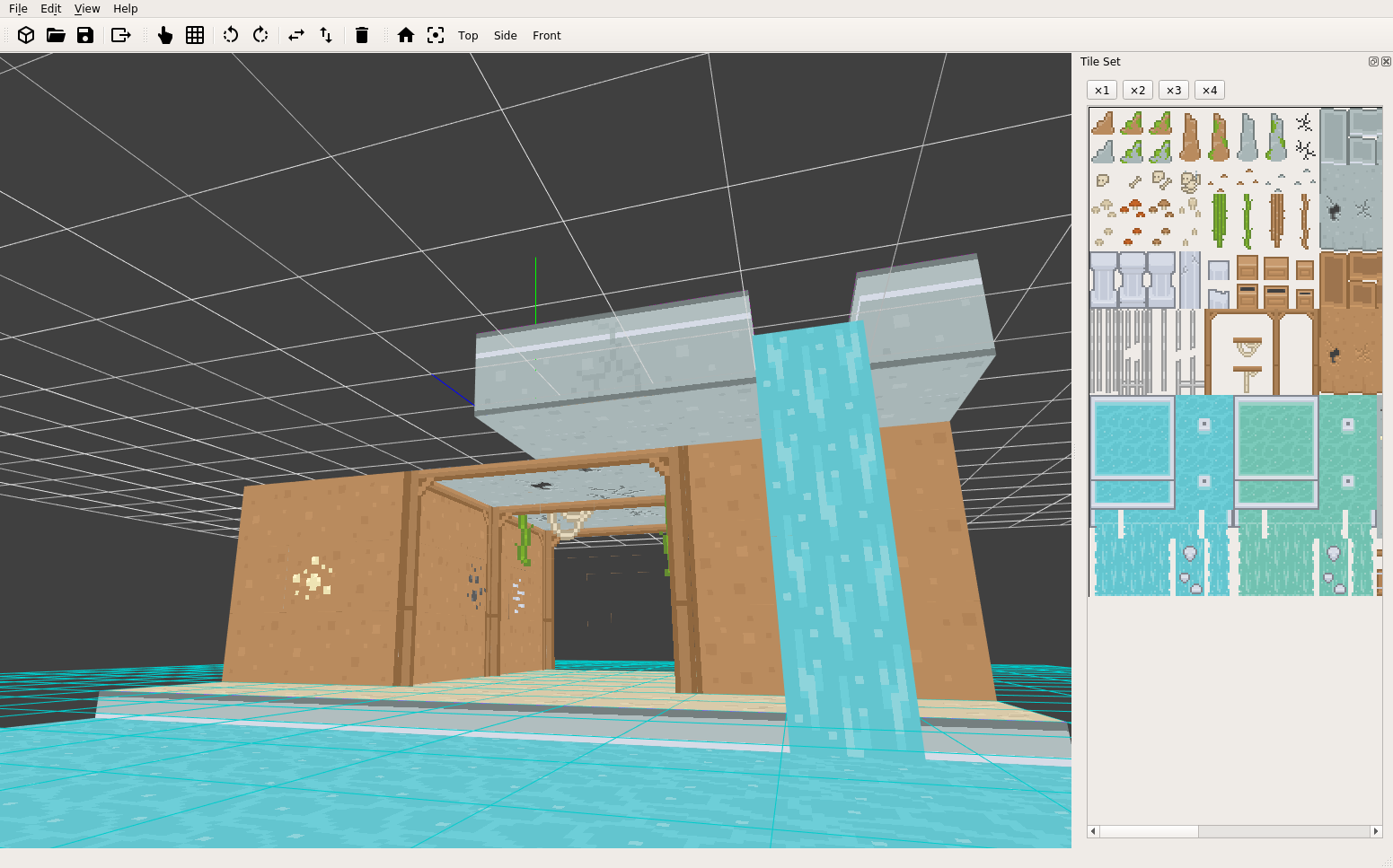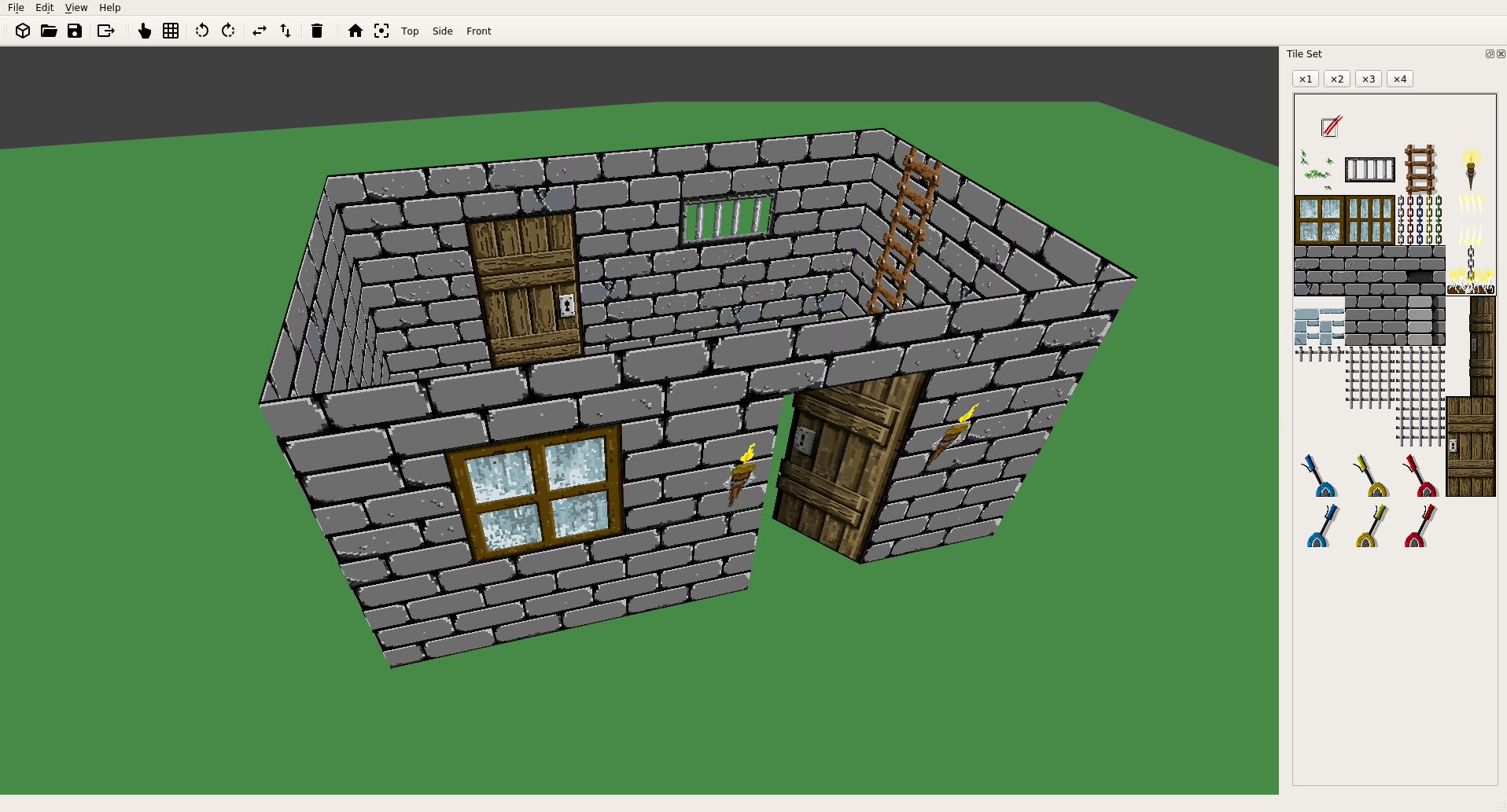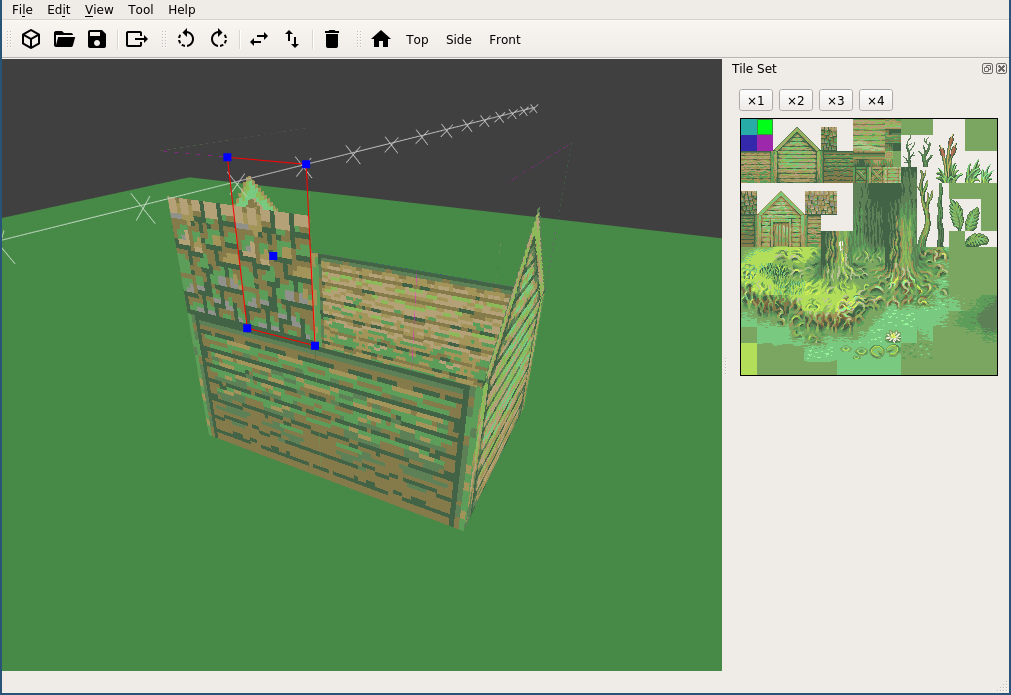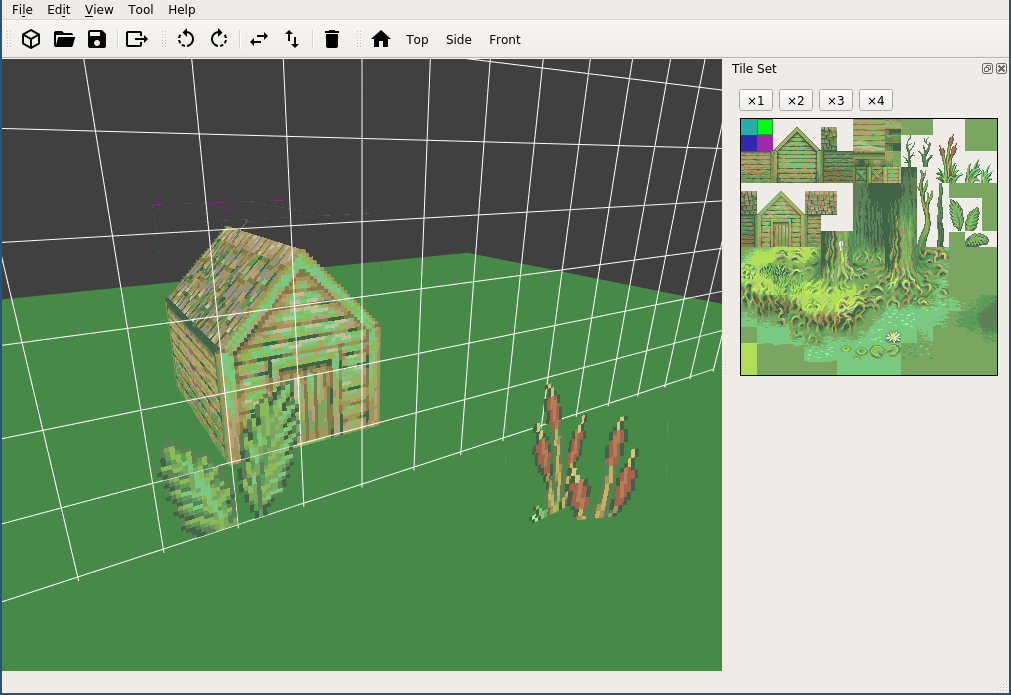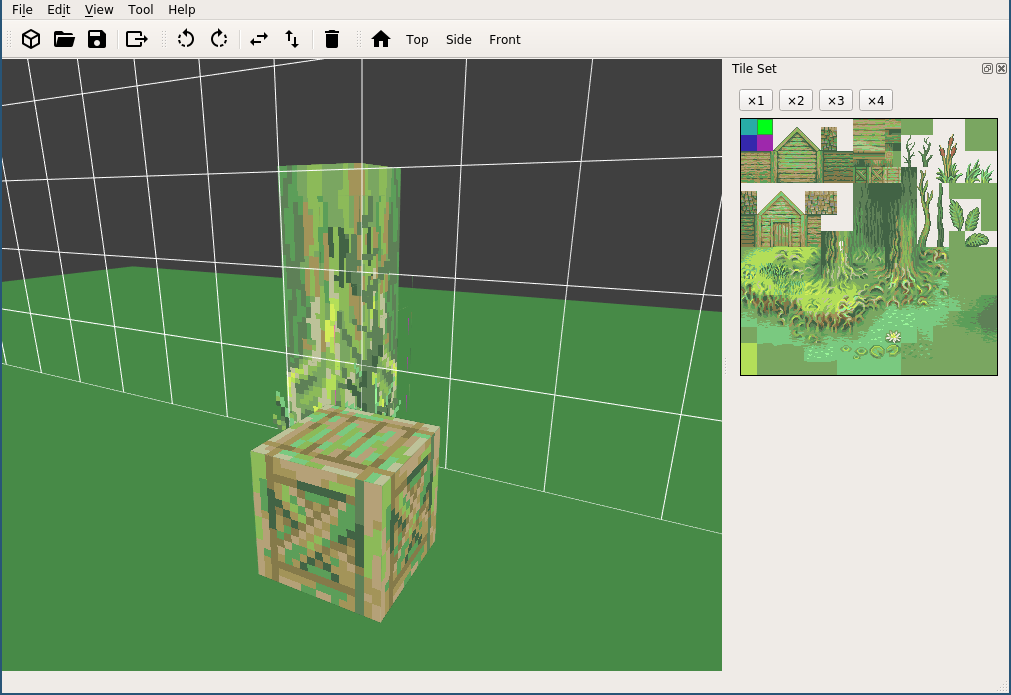 Links
Download img/meatballs.jpgimg/meatballs.jpgimg/meatballs.jpg