Pasta with Broccoli and Cashew
2023-04-27
A delicious vegetarian pasta dish with a cashew twist.
Table of Contents
A delicious vegetarian pasta dish well suited for beginners. It's a nice and quick meal I often serve when visitors are coming.
It's tasty and feels sophisticated, even if it's a really simple meal. Classic italian cuisine!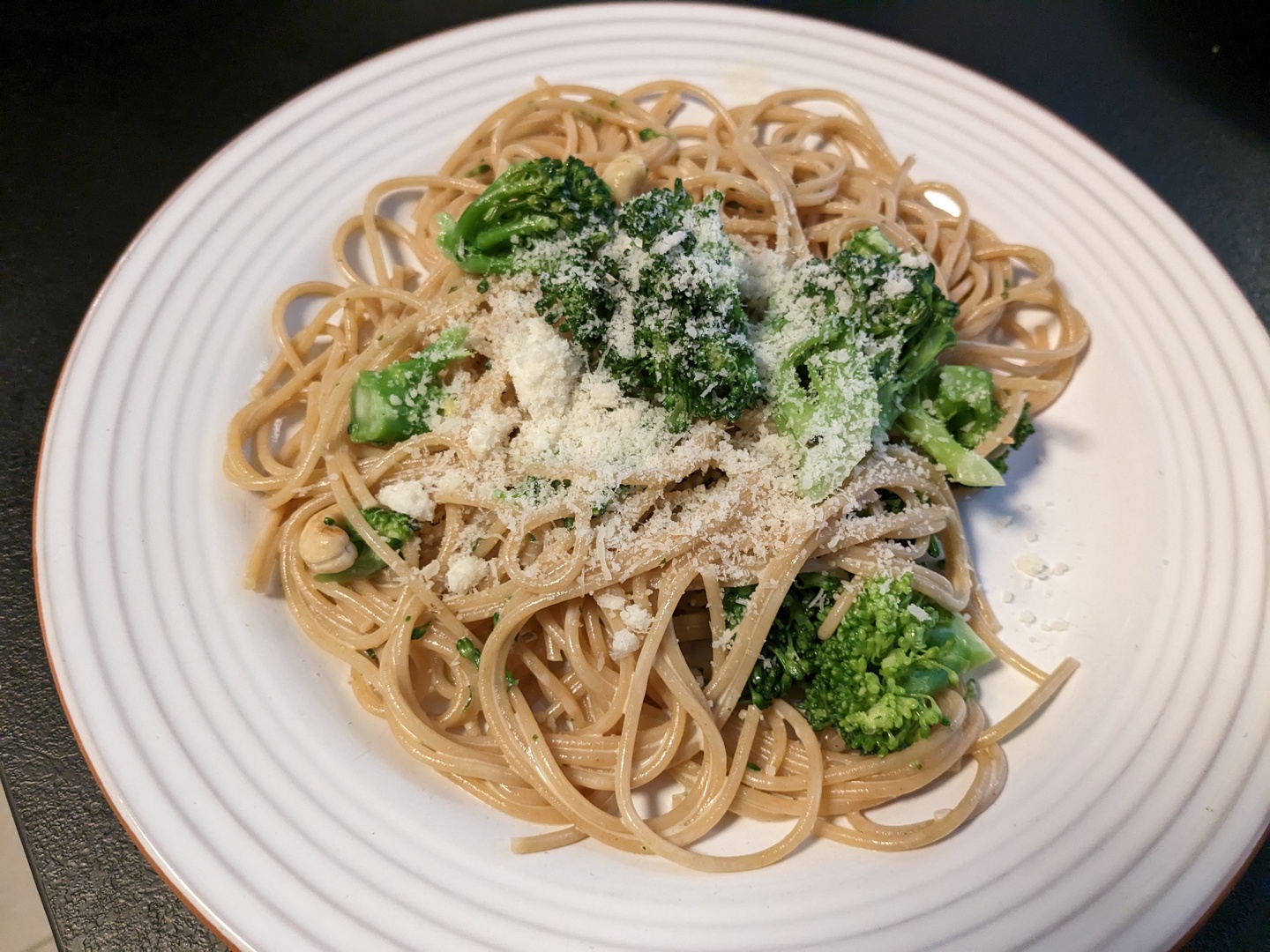 Ingredients
Whole Grain Spaghetti
Cream
Cashew
Broccoli
White Wine (optional)
Vegetable Broth
Butter
Garlic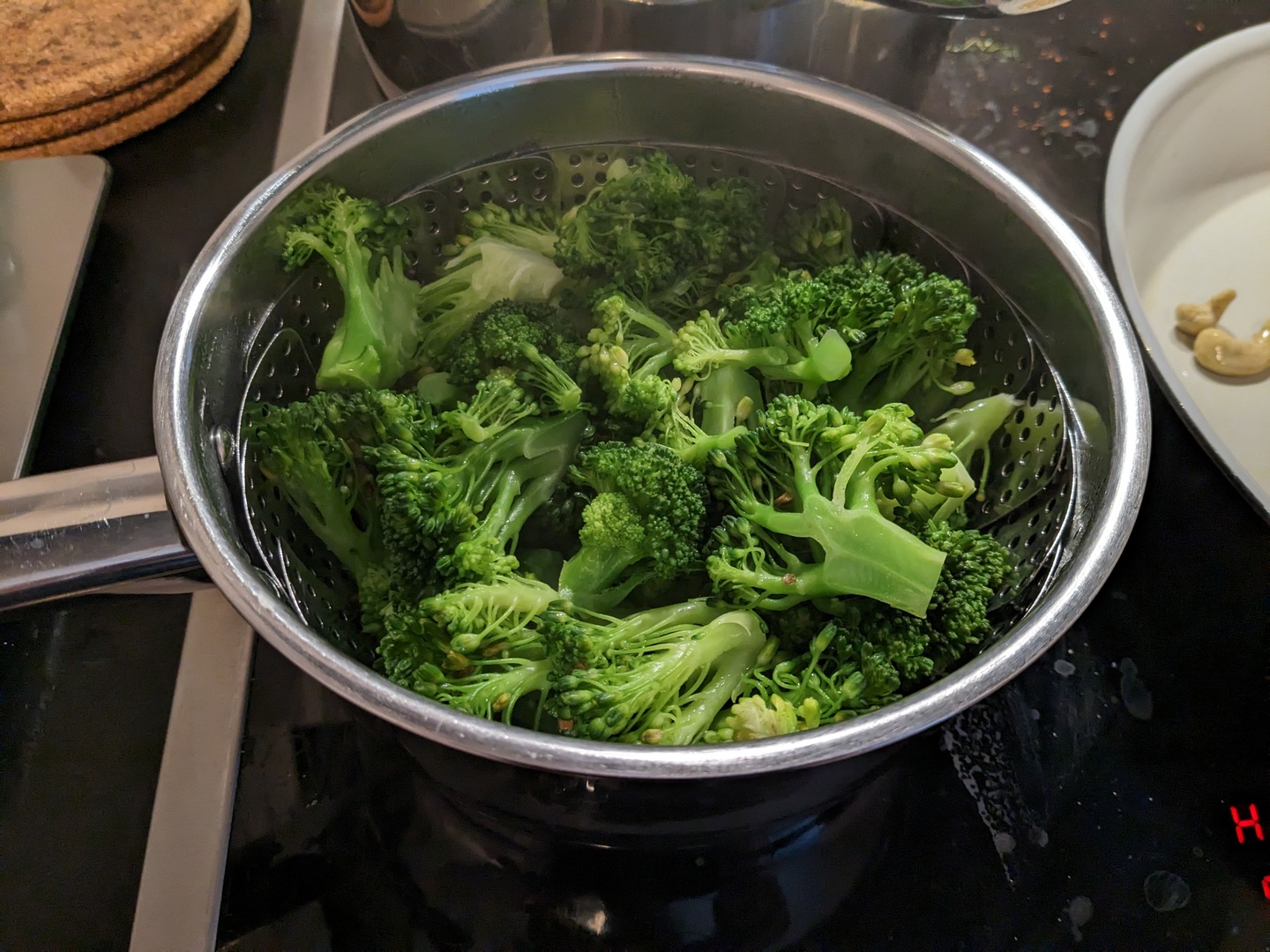 Tools
Large pan
Pot for the pasta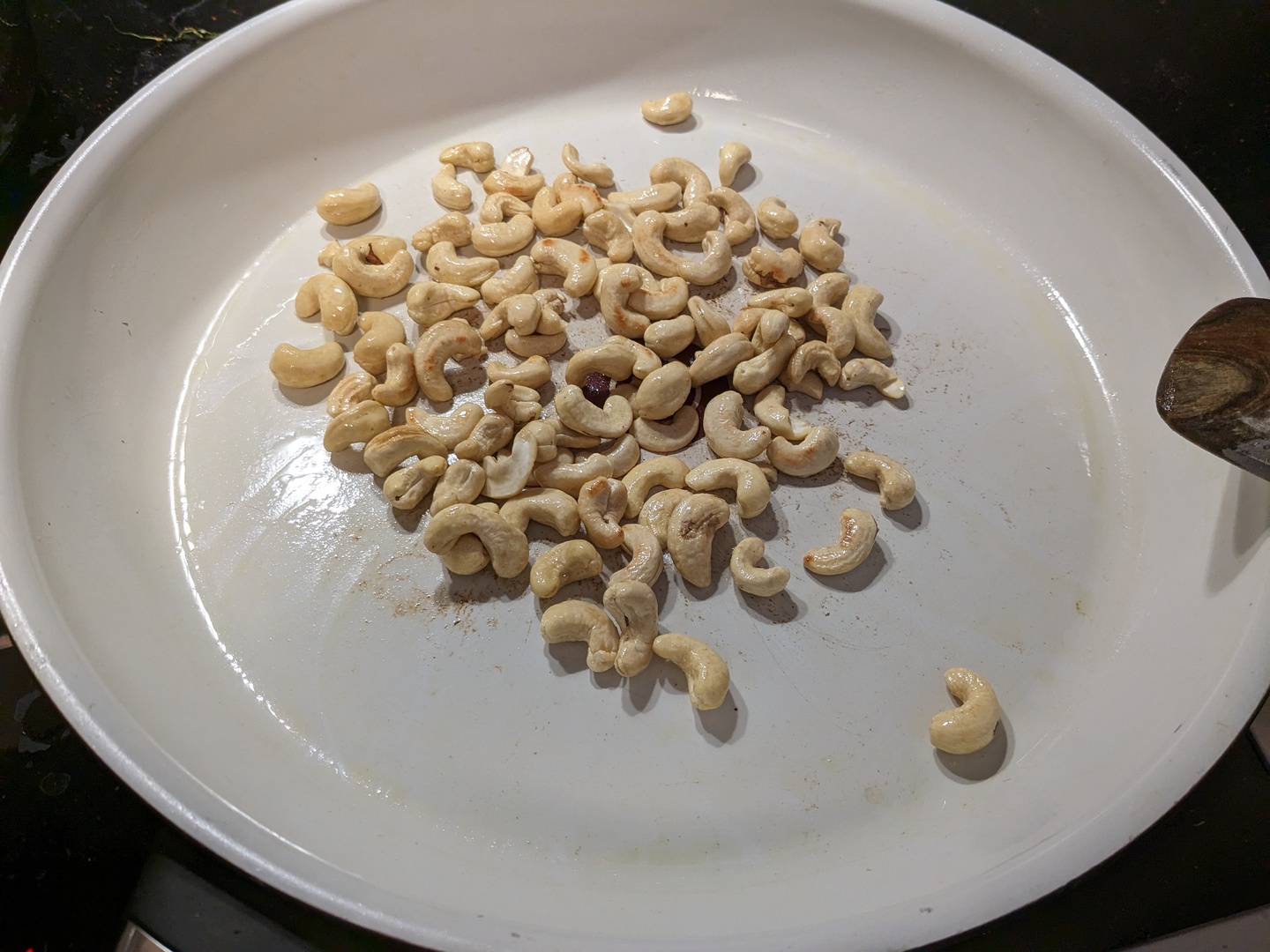 Steps
Cook pasta al dente, save a cup of pasta water
Cut broccoli into small pieces and steam
Melt butter and roast cashews till they are brown
Deglaze with the white wine, let it reduce
Add cream and broth, let it boil for a moment
Add pepper, salt and garlic, stir
Add broccoli and pasta, mix thoroughly
Serve!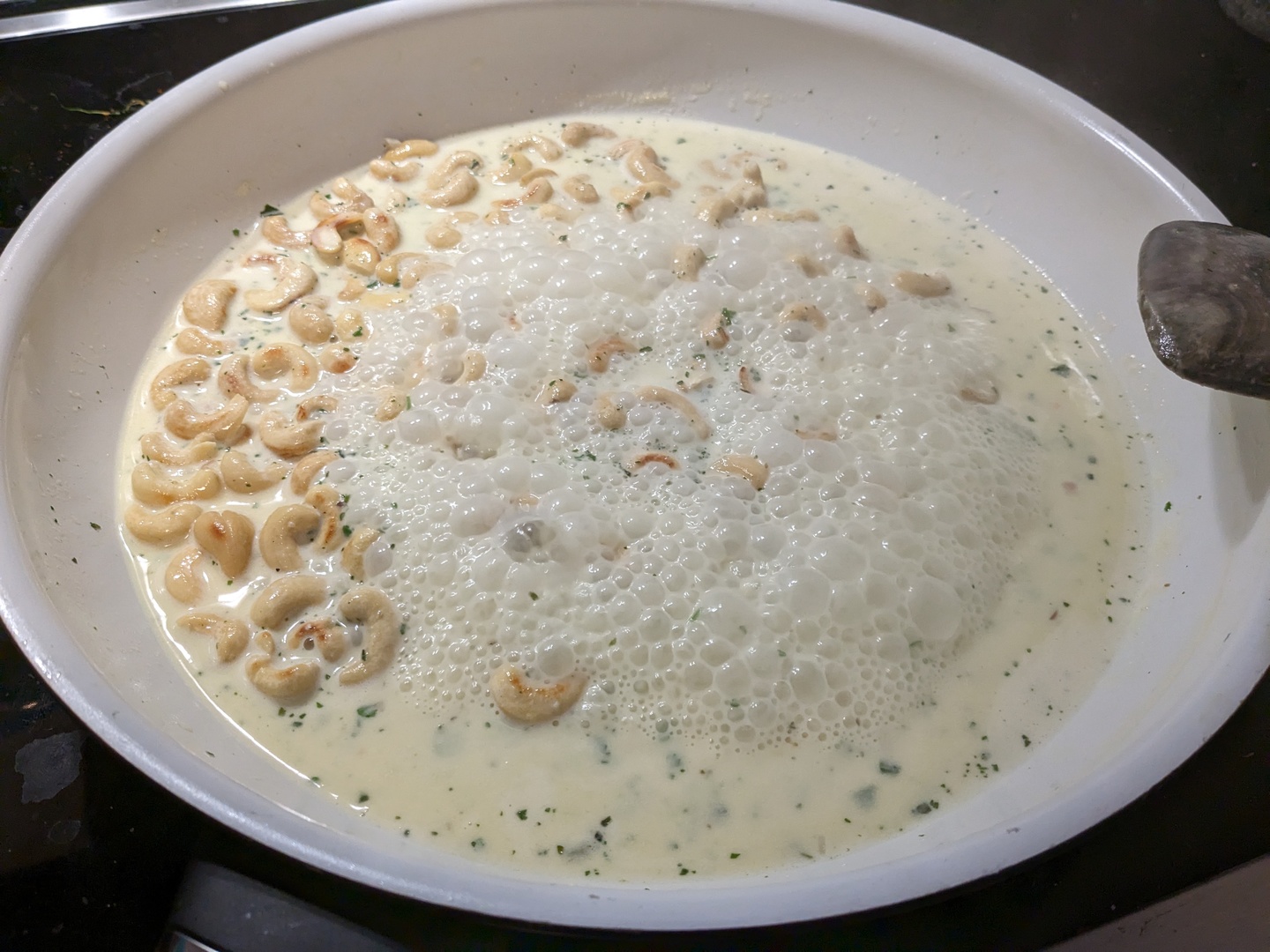 Photos